The Institute for Development and Diplomacy of ADA University in partnership with the State Oil Company of the Azerbaijan Republic (SOCAR), bp, KOLIN Azerbaijan and TotalEnergies will organize the 17th Baku Summer Energy School on 3-14 July 2023, in and for the first time in Aktau, Kazakhstan. This is the first internationally held BSES.
The two-week certificate program will bring together world-renowned scholars, practitioners, and policy makers to examine and gain a better understanding of global and Caspian energy and environment issues. Besides the regional pipeline and energy security developments, participants will become acquainted with a wide range of issues such as fundamentals of energy, energy law and economics, environmental issues, management in oil and gas industry, and the strategic outlook of SOCAR and bp. Second week of the summer school will be held in Kazakhstan, the participants will get Kazakh perspective on Energy issues as well.
Baku Summer Energy School provides ample opportunity to meet and network with public and private sector leaders from all over the world. Participants will have a chance to discuss challenging issues with the Minister of Foreign Affairs, Minister of Energy, Minister of Ecology and Natural Resources of Azerbaijan, who will be key speakers along with executives of leading energy companies such as SOCAR, BP, Equinor, TOTAL, Masdar and many others.
The program also prides itself on outstanding recreational opportunities and unique ferry trip opportunity from Baku to Aktau.
Application deadline is 17 April 2023.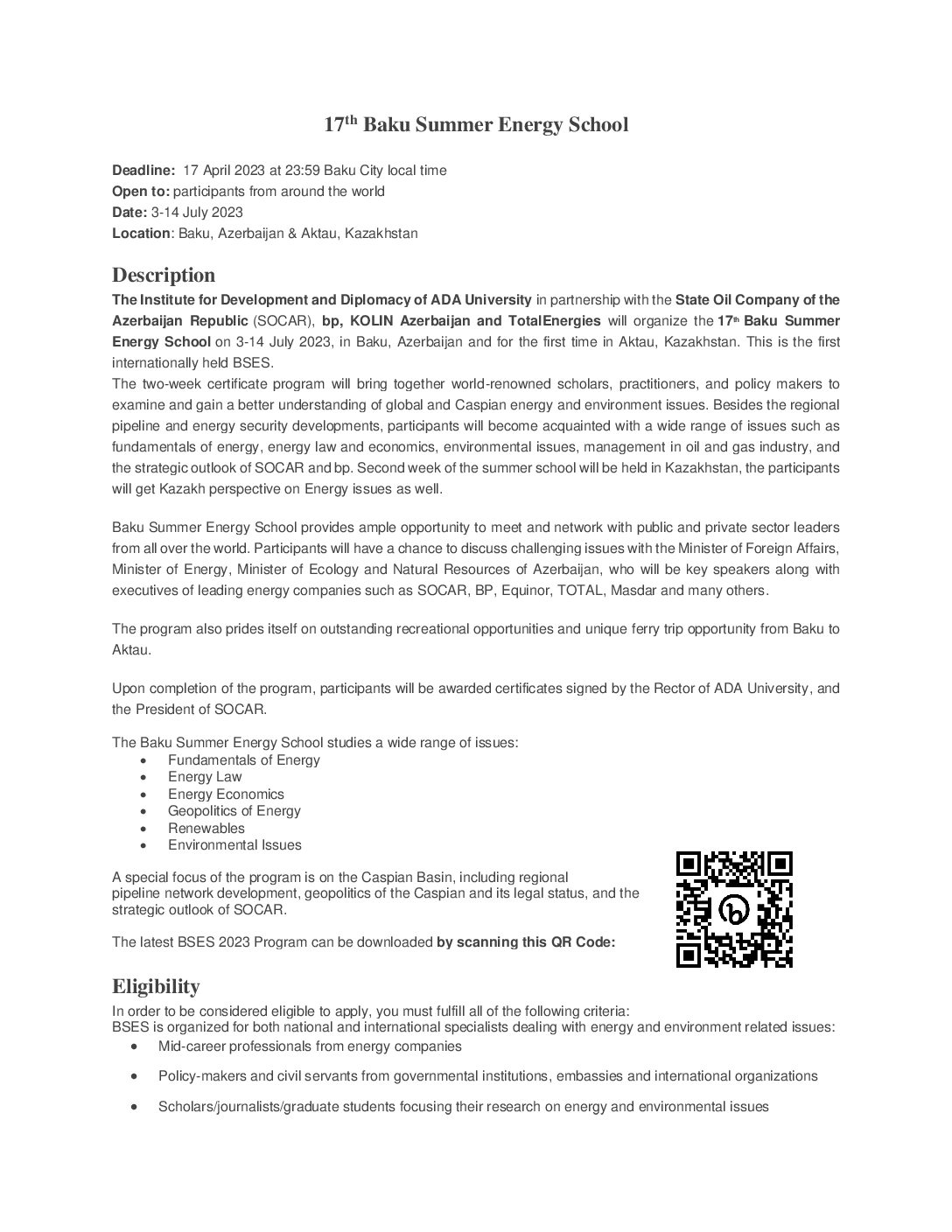 BSES 2023 Announcement
PDF 58.72 KB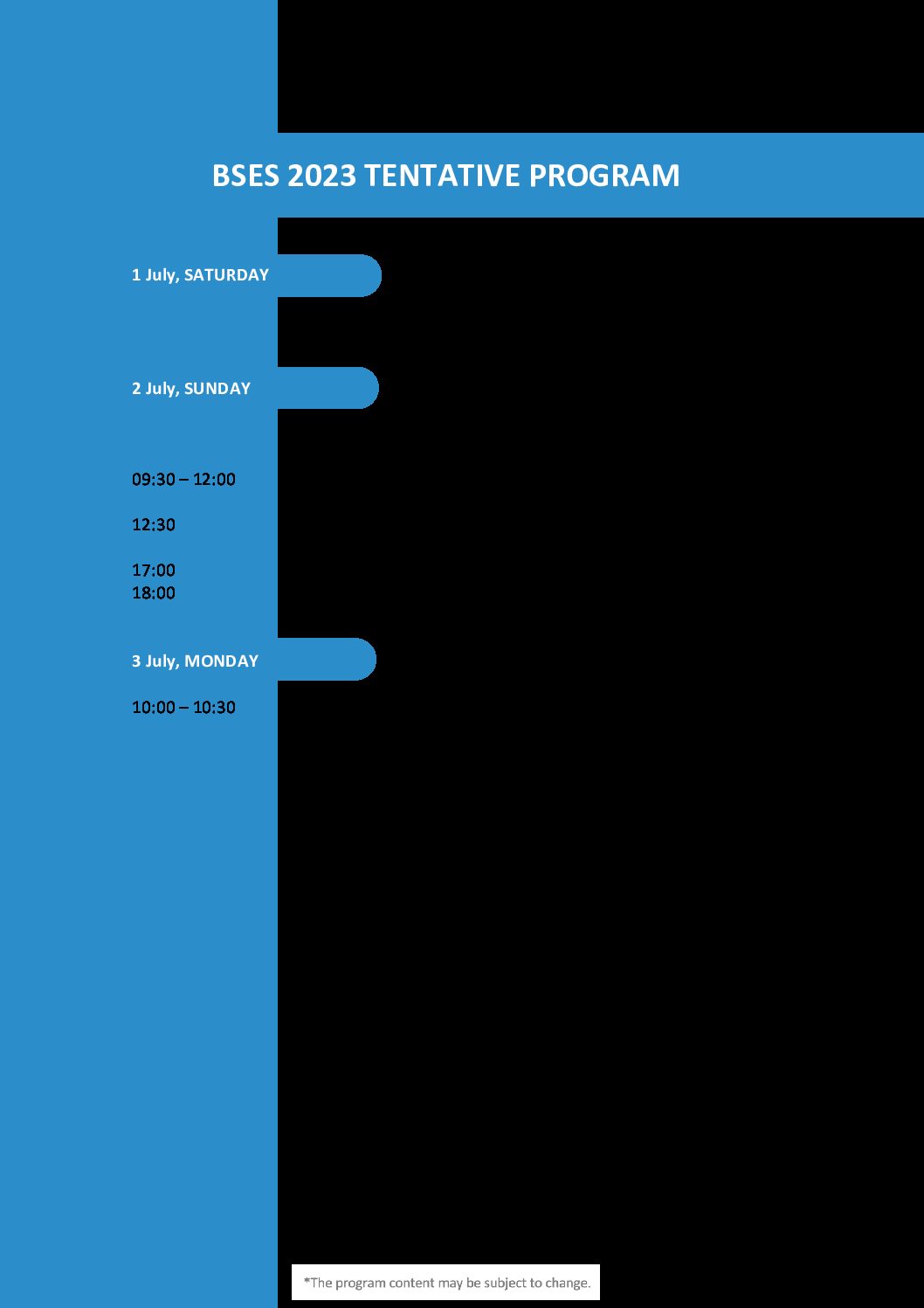 BSES 2023 Program
PDF 236.54 KB